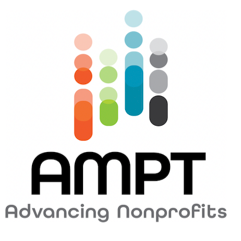 Pierce Family Foundation and Cuore e Mani Foundation are founding funders of AMPT: Advancing Nonprofits, which supports West and South side community organizations, specifically those that are Black and Latinx-led, as they build organizational health and sustainability through capacity building.
The origins for AMPT began in 2015, when 24 philanthropic leaders formed a funders group to understand capacity-building initiatives—and gaps—for grantees. Subsequent research confirmed that nonprofit organizations on the South and West Sides, particularly those with annual budgets under $2 million, were taking on the city's greatest challenges with access to the fewest resources. AMPT was formed to organize significant, sustained investment in the capacity of these organizations.
Interested organizations can contact AMPT to learn more about their programs and application process.